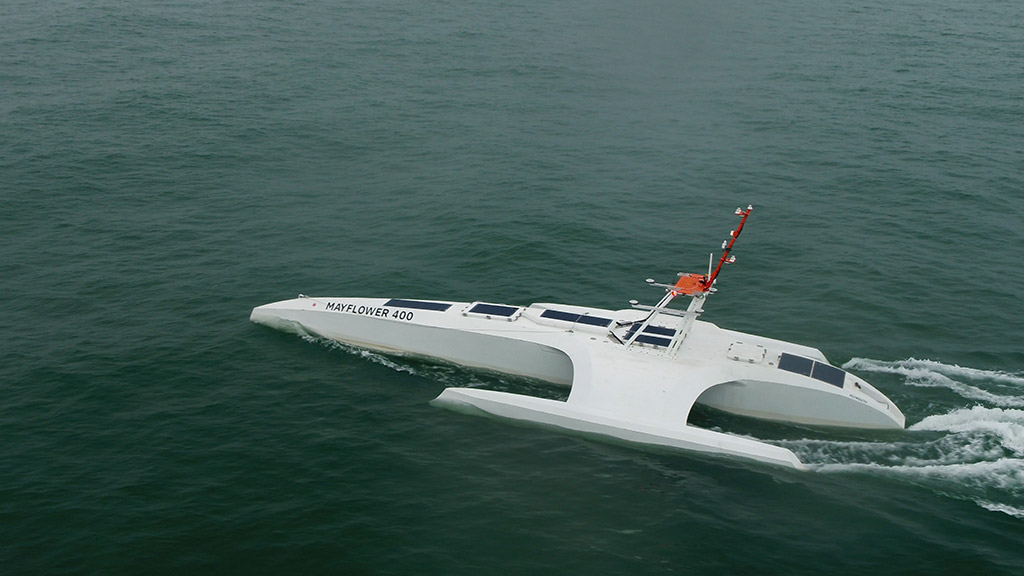 Mayflower Images courtesy Promare/IBM
Mayflower Autonomous Vessel
Videosoft enables live video streaming of the Mayflower over satellite and cellular networks.
Using advanced transmission techniques and video bandwidth management Videosoft enables a whole range of possibilities that are unachievable with standard technology.
Leverage the power of live video in your operations and talk to us about how we can achieve that for you.
Mayflower Images courtesy Promare/IBM

FireBird has landed
Videosoft FireBird F-100, designed for low bandwidth video transmission (from 4kbps) can stream a camera's native output when viewing HD wide-angle cameras for the highest level of detail/FPS.
The FireBird F-100 is the ultimate in compact, deployable surveillance solutions for the Police/Homeland Security, Critical National Infrastructure, Defence & CCTV arenas.
iOS & Android Viewer App available now
This app allows Apple and Android users to log in and view live video streams from their remote cameras from wherever they are whenever they want.
Combined with low bandwidth, users can set up complete end to end video streaming solutions with ease for any application in the surveillance, CCTV, Marine or IOT industries.