March 30, 2021
The Videosoft FireBird Has Landed
Videosoft introduces the FireBird F-100 compact, low bitrate video recorder, encoder and transmitter
The FireBird F-100 is built specifically for bandwidth managed video streaming applications in the Police and Homeland Security, Critical National Infrastructure, Defence and CCTV arenas.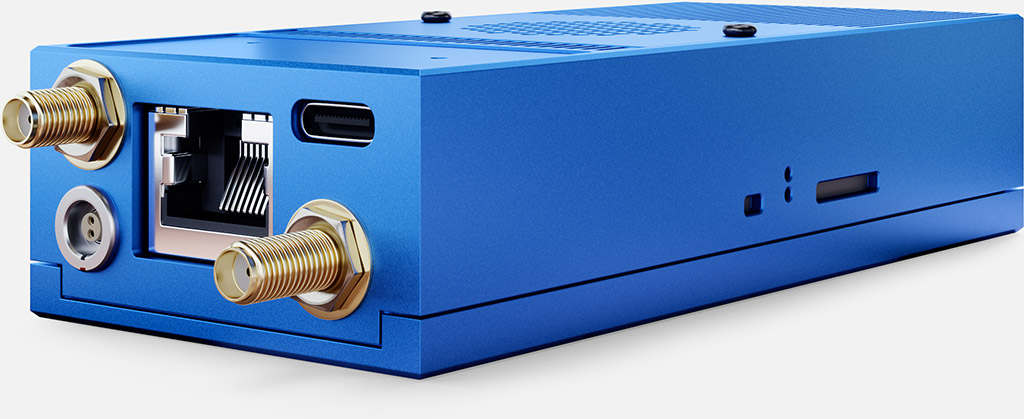 Measuring only 105mm long, 47mm wide and 25mm high, the Videosoft FireBird F-100 is the ultimate in deployable solutions.
Mission Critical Video Streaming
Running Videosoft's Edge Gateway software (separate datasheet available), the FireBird F-100 improves real-time situational awareness by providing multiple simultaneous streams to command centres and operatives in the field using efficient bandwidth management.
The FireBird made its debut at Security & Policing Show in March 2021.
Contact us for a datasheet or to find out more.