March 29, 2022
Videosoft seals deal with US satellite comms player Iridium
Virginia, US-based Iridium Communications Inc. is the latest international comms business to benefit from Videosoft Global's groundbreaking ultra-low bandwidth video transmission technology.
Running Videosoft's FireLight solution over the Iridium Certus® service will enable the live transmission of video from as low as 4kbps to and from anywhere in the world.
As a certified Iridium Valued Added Developer, Videosoft's cutting-edge solution enables the company's partner network to offer secure live video, audio and data connectivity for viewing, control, and processing in real-time for a variety of users. Government entities can utilise it for security and surveillance, the maritime industry for beyond-the-horizon connectivity for manned and unmanned vessels, and land users for remote fixed or mobile locations around the globe.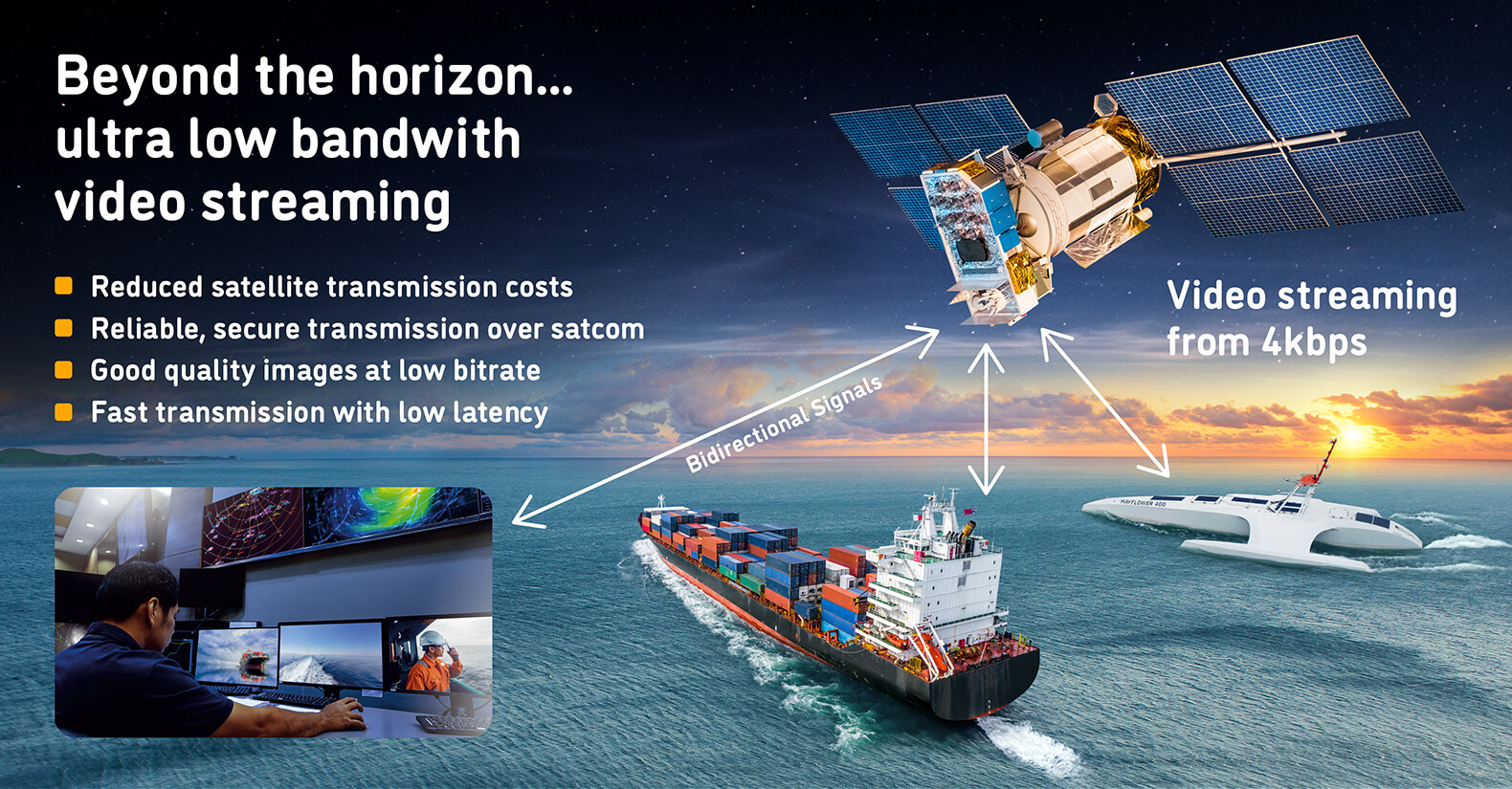 The compression and transmission of live, bandwidth-efficient video data from Videosoft FireLight over the Iridium® network is also beneficial for Internet of Things (IoT) applications, disaster control, tactical video surveillance, and more.
Bryan Hartin, Executive Vice President, Iridium, said:
"Traditional live video transmission requires a significant amount of bandwidth and can be costly to users. FireLight's capability to support live video transmission over Iridium Certus from as low as 4kbps opens the door for countless critical applications."
He added, "With the addition of VideoSoft's video compression technology, cost-effective, weather-resilient and reliable video transmission everywhere in the world is now another value-added service available for our customers."
FireLight is compatible with a wide variety of Iridium and Iridium Connected® satellite terminals built to operate using the Iridium Certus 100, 200 or 700 service. The Iridium Certus L-band satellite service platform offers the flexibility to scale device speeds, sizes and power requirements both up and down based on the needs of the end-user. Beyond serving solely as a connectivity solution, Iridium Certus provides a platform for Iridium's partners to develop specialised broadband, midband and narrowband applications to connect people and assets.
Dan Rooney, Maritime Director at Iridium (EMEA/R), said
"I have tested Videosoft's compression software on Iridium Certus 100, and the viewing experience is incredible."